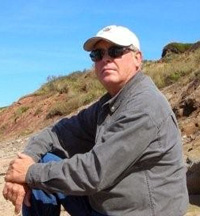 About Rod Whitman
Rod Whitman has designed and constructed highly-acclaimed golf courses in Canada, the United States, Europe and Asia. His first solo design at Wolf Creek Golf Resort in Ponoka, Alberta (opened for play in 1983) perennially ranks amongst the top-20 golf courses in Canada.
"Wolf Creek is so good, so meticulously crafted that it's often used as a study for blossoming golf architects," writes golf journalist Andrew Penner. "In fact, many of the current 'stars' in the field come to examine its gorgeous contouring and detail to learn the finer merits of moving dirt in ways that are both pleasing to the eye and incredibly rewarding to play."
Whitman's Blackhawk Golf Club near Edmonton, Alberta (opened for play in 2004) currently ranks 15th on SCOREGolf magazine's list of the top-100 courses in Canada. "Blackhawk is a bold vision that is reminiscent of the best golf courses created in Canada by the likes of Stanley Thompson," writes golf architecture critic, Robert Thompson. "In fact, Blackhawk may have more in common with (Stanley) Thompson's work, including the great designer's predilection for wide fairways, strategic bunkering and occasionally wild greens, than any Canadian designer in the last fifty years."
Most recently, Whitman designed Sagebrush Golf and Sporting Club in collaboration with Canadian PGA Tour professional, Richard Zokol. Located adjacent to Nicola Lake, amid British Columbia's unique, desert-like interior, Sagebrush was named Best New Course for 2009 by SCOREGolf magazine.
Like his mentors, Pete Dye and Bill Coore (Coore and Crenshaw, Inc.), Whitman understands the importance of detailed fieldwork. He spends an extraordinary amount of time on-site throughout the development of his golf course designs, and continues to personally carry out shaping work.
This type of dedication to his craft allows Whitman to continually study and tinker with preliminary design ideas throughout the construction process.
"The most enduring golf courses aren't created on a drawing board in a downtown office," says Whitman. "They're built by golf architects who spend an extraordinary amount of time on-site, in the dirt, throughout an entire project. It's the guys with dirt under their nails who will never build the worst courses and have a better chance to build the best."